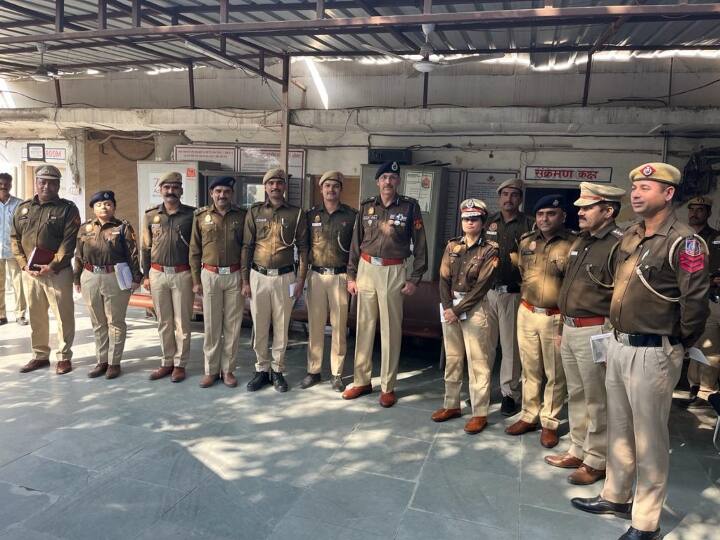 Congress Leader Asif Mohammad Khan Controversy: Former MLA and Congress leader Asif Mohammad Khan's case of indecency with two jawans including SI of Delhi Police is gaining momentum. Meanwhile, according to Delhi Police sources, Commissioner Sanjay Arora has given a reward of Rs 5,000 each to sub-inspector Akshay and three other police personnel present with him.
It is being told that Police Commissioner Sanjay Arora has also congratulated the jawans present on the spot. While encouraging the soldiers, CP Sanjay Arora said that you handled the situation very well, 'Very Well Done'.
Asif Mohammad Khan misbehaved
In fact, it is alleged that former MLA and Congress leader Asif Mohammad Khan threatened the police patrolling team and misbehaved with them. DCP Isha Pandey said that the police patrolling team had received information that a crowd of 20-30 people had gathered near Tayyab Masjid in Okhla area of ​​Delhi. When the patrolling team went there and saw, Asif Mohammad Khan, father of Congress councilor candidate in MCD elections and former MLA Asif Mohammad Khan was present there along with his supporters. They were addressing the people present there through mike.
News Reels
That's why Asif Khan got angry
On this, SI Akshay asked former MLA Asif about the permission of the Election Commission, then he got angry. Not only this, while losing his temper, Asif used indecency with SI Akshay, abused him and also pushed and shoved him. The Congress leader gave a complaint in this regard, on the basis of which an FIR was registered.
After the video of this entire incident surfaced, Congress leader Asif Mohammad Khan has been arrested on charges of indecency and threatening two jawans, including the SI of Delhi Police.
Asif Khan remained in controversies earlier also
Congress leader Asif Mohammad Khane has an old association with controversies. He often remains in the discussion for his works and rhetoric. Even a year before this i.e. in 2021, there was misbehavior with the MCD employees. Not only this, apart from fighting with the MCD employees, Asif also made them cocks. Even at that time, the video of misbehavior with MCD employees also went viral.
Voting will be held on December 4
Voting is to be held on December 4 for 250 wards of the Municipal Corporation of Delhi. And its results will come on 7th December. In the 2017 MCD elections, BJP had won 181 out of 272 wards. AAP was successful in winning 48, Congress 30 and others 13 seats.
Read this also:- Measles Outbreak: Many states are affected by Measles, maximum cases in Mumbai, doctors told preventive measures