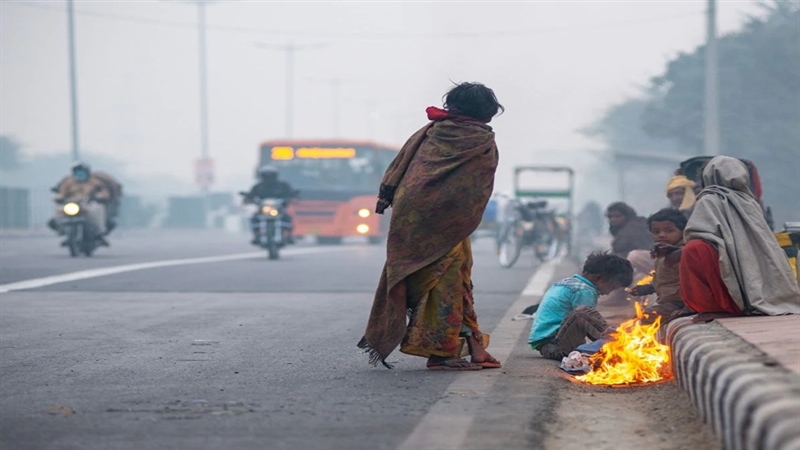 Publish Date: | Mon, 28 Nov 2022 07:46 AM (IST)
Cold Wave: The effect of snowfall on the mountains has started appearing in the plain states. The latest news is that the Meteorological Department has issued an alert regarding severe winter and cold wave in the next 4-5 days. Its effect will be seen in most of the states of North India including Delhi-NCR. Mercury will further fall in Madhya Pradesh, Chhattisgarh, Rajasthan, Gujarat, Punjab, Haryana, UP, Bihar. The Meteorological Department estimates that the night temperature in most cities may remain below 10 degrees.
Weather Update: Read Latest Updates Nov 28, 2022
The Indian Meteorological Department (IMD) predicts that light to moderate rains are likely to continue over southern India during the next 4-5 days, while the temperature in the northern states is likely to remain between 8-10 degrees Celsius.
The effect of cold wave is visible in the eastern parts of Madhya Pradesh. The minimum temperature at 18 places here fell below 10 degrees Celsius on Sunday and this condition will continue for the next two to three days. Malajkhand town in Balaghat district recorded a minimum temperature of 6.3 degrees Celsius, while hill station Pachmarhi in Narmadapuram district recorded 5.2 degrees Celsius. Bhopal, Indore, Jabalpur and Gwalior recorded minimum temperatures of 9.8, 11.6, 9.2 and 8.7 degrees Celsius respectively.
PK Saha, former senior meteorologist of the India Meteorological Department's Bhopal office, said the weather would remain dry for the next two days and cold conditions would prevail for the next two to three days.
Posted By: Arvind Dubey