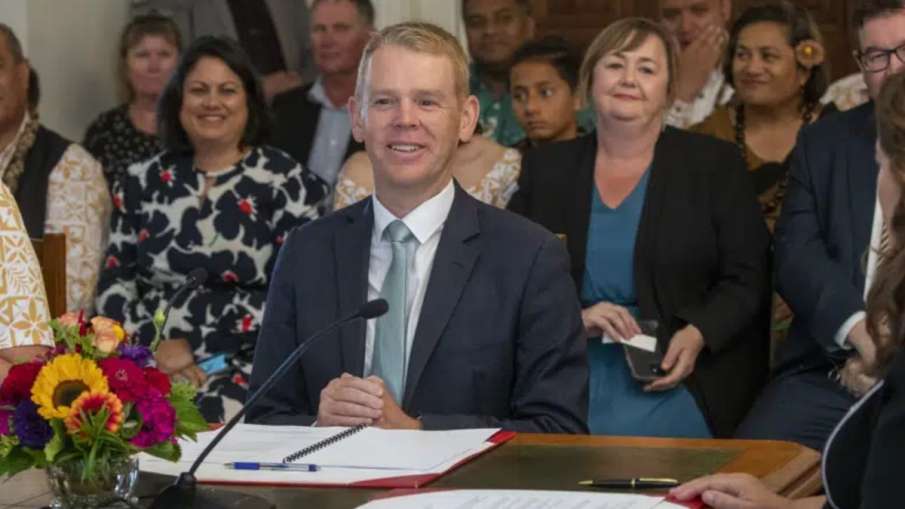 Wellington: Chris Hipkins, who was education minister in Jacinda Ardern's government, has been sworn in as the 41st Prime Minister of New Zealand. Hipkins, 44, was the only candidate in the running to replace her predecessor, Jacinda Ardern. Ardern, who was Prime Minister for almost 5.5 years, surprised her country by announcing on Thursday that she was resigning from her post. Now Hipkins has less than 8 months left in this term as a Prime Minister because after this the country will have a general election.
Hipkins was seen during the Corona epidemic
Hipkins' Labor Party is better placed than its main rival, the National Party, in opinion polls. He was caught in the public eye due to his management during the Corona epidemic, but Ardern got the most discussion in the government. Due to her work, Ardern attracted the attention of the whole world. Ardern, who became prime minister at the age of just 37, has been praised around the world for her handling of the New Zealand shootings and the pandemic, but she is facing intense political pressure at home.
Ardern faced many challenges as PM
Ardern faced challenges as prime minister that leaders of New Zealand had not experienced before. Meanwhile, several online comments and threats have been made against her for being a woman. Ardern had announced that the next general election in New Zealand would be held on 14 October and she would continue to serve as MP until then. Let us tell you that Jacinda Ardern appeared in public for the last time as the Prime Minister of New Zealand on Tuesday and said that she would miss the public the most because they were the reason for her to be 'happy in the job'.
'I am leaving the country's future in safe hands'
As one of her last acts as prime minister, Ardern joined Hipkins and other MPs for a ceremony at Ratna Maidan. Ardern told reporters that her friendship with Hipkins goes back nearly 20 years and that she stayed with him for about two hours on the way to Ratna Maidan. During this, Hipkins had said, 'Of course, I am honored to take on this role but it is well known that Jesinda is a very good friend of mine.' At the same time, Ardern said that she was leaving the future of the country in safe hands.
Latest World News