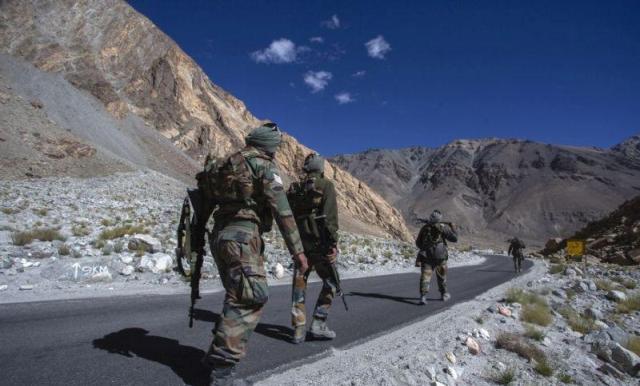 India-China Dispute: A new land boundary law has been passed by the permanent members of the National People's Congress of China. Amidst the ongoing tussle with India on the Line of Actual Control (LAC), China has made a new move.
Under this law, China is going to increase its interference in the border areas. They are preparing to settle common citizens in these areas, which will make military action in these areas even more difficult for any other country.
new law of china What does it say?
China is calling this law non-violent for the sovereignty and territorial integrity of the country. Under this, security arrangements will be increased in the border areas of China. Along with economic, social development, public areas and infrastructure will also be developed in these areas. Coordination will be made between border security and economic, social for people to live and work in border areas. This law will come into force from January 01 next year.
India and China: Border Dispute
There is a long border dispute between India and China. The agreement on LAC between the two countries is yet to be finalised. In such a situation, there is always an atmosphere of tension between China and India. Soldiers of both the countries have come face to face many times in the Ladakh sector and violent clashes have also taken place on the border. In such a situation, the new law passed by China can affect the India-China border agreement and create a new dispute.
The border dispute between India and China is over an area of ​​3,488 km along the Line of Actual Control, while China's dispute with Bhutan is over a 400 km border. China has ended border disputes with about 12 other countries.
what will happen in this law,
It has also been said in this law that to strengthen border security, to help economic and social development, to open border areas, to improve public service and infrastructure in such areas, to promote them and to improve the lives and work of the people there. The country can take steps to help in He can take measures to promote coordination in defense, social and economic development on the borders.