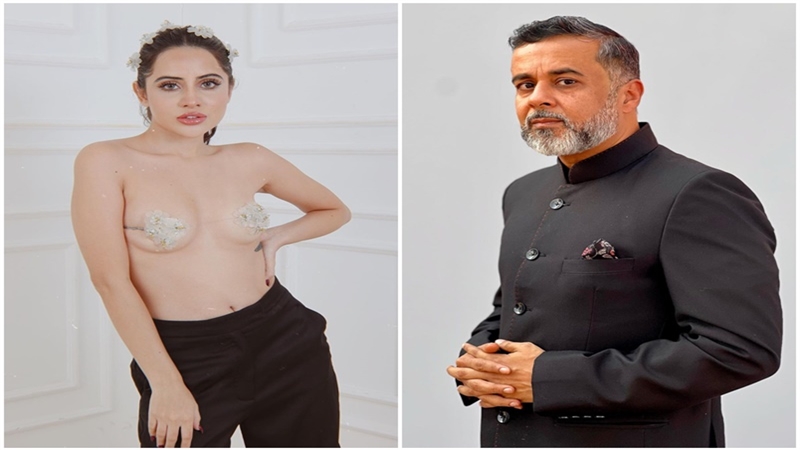 Publish Date: | Mon, 28 Nov 2022 12:28 PM (IST)
Chetan Bhagat Urfi Javed: Very famous author Chetan Bhagat is in discussion about one of his comments. Recently, he had given a controversial statement regarding Urfi Javed. On which now Urfi Javed has also given his reaction. Please tell that Chetan Bhagat has accused Urfi of promoting rape culture. In an event, Chetan Bhagat had said that 'Internet is a good thing, but it has made our youth weak. The boys keep watching reels on the phone all day. Likes photos. Youth is liking Urfi Javed's photo. I know all the dresses of Urfi. Urfi Javed is misleading the youth.
Accused of promoting rape culture
After this statement of Chetan Bhagat, now Urfi Javed has also given her reaction. Urfi, who openly expresses her views on every issue, has given a befitting reply to Chetan Bhagat. Urfi has reportedly reminded Chetan Bhagat of the Me Too movement by sharing screenshots of his WhatsApp chats. Not only this, Chetan Bhagat also said that 'It is not Urfi's fault, she is making her career. People are looking at pictures of Urfi by entering the bed. Today I have also come after seeing Urfi's picture. People like Urfi Javed keep meeting. Stories keep being made on this.
Urfi also gave a befitting reply
After this, Urfi has targeted Chetan Bhagat in his Instagram story. He wrote that even when he was messaging on Instagram and WhatsApp of a girl half his age, the clothes of those girls provoked him? There are men who, instead of accepting their shortcomings, blame women. You unnecessarily brought me into your talks. Said about my clothes that their young boys are wandering. This is a bad act. Wasn't your messaging young girls to lead them astray?'
Next, Urfi said, 'Stop promoting rape culture, you sick minded people. Mr. Chetan Bhagat Holding women responsible for the behavior of men is an old school of thought. Always point the finger at the other gender. Look at your mistake. People like you are teaching this to the boys. Not me, people like you are teaching boys how to blame their mistakes on women and their clothes.'
Posted By: Ekta Sharma