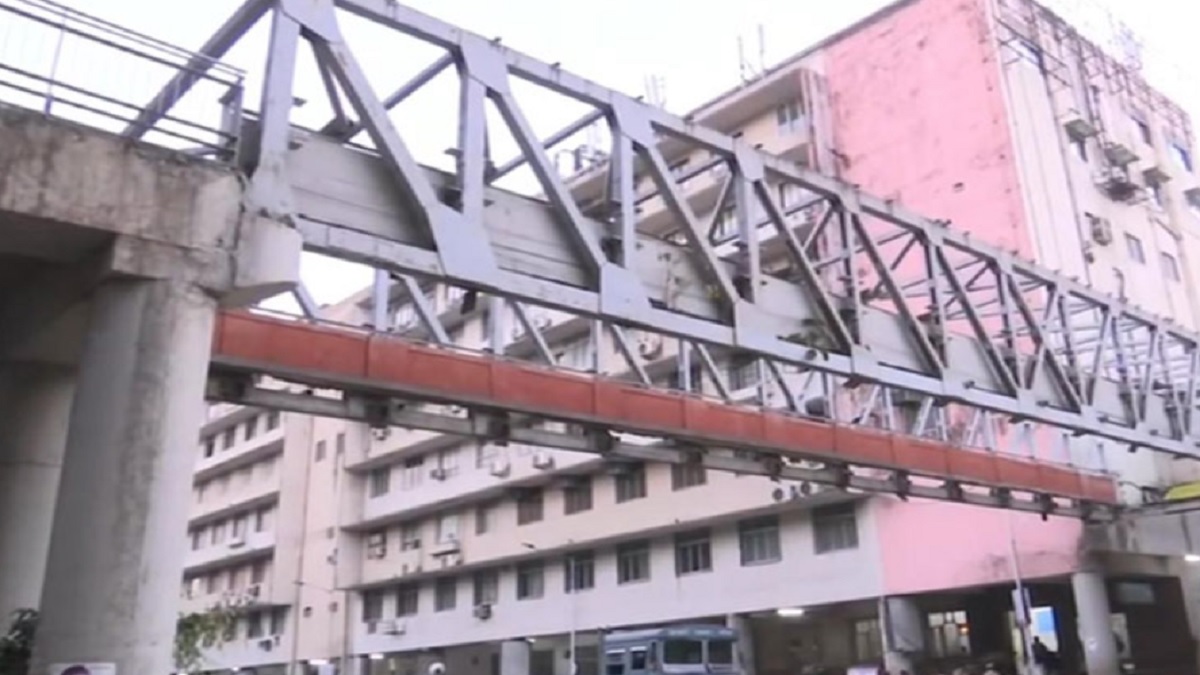 A portion of the foot over bridge at Ballarshah Railway Station in Chandrapur, Maharashtra is reported to have collapsed. Many passengers fell on the tracks from a height of about 60 feet from the bridge. There are reports of injuries to some people. According to media reports, the height of the bridge was about 60 feet. That is, people have fallen down on the tracks from a height of 60 feet. There is news of many people getting injured in this accident. Since the height was 60 feet, the condition of many of the injured could be critical.
According to media reports, about 20 passengers were badly injured in this accident. The condition of many of whom is said to be critical. It is being told that many passengers were going from platform number 1 to platform number 4 to catch the Kazipet Pune Express. Then suddenly a part of this bridge collapsed. The passengers injured in the accident were immediately rushed to the nearest hospital.
Fire in a train coach in Andhra Pradesh, major accident averted
On the other hand, in Andhra Pradesh too, a major accident was averted at the railway station itself. A train suddenly caught fire when it was halted at Kuppam in Chittoor district of the state. There was a sudden stampede when the train caught fire. Let us tell you that a fire broke out in the S9 AC coach of the Howrah Express en route from Bengaluru to Kuppam.
On the information of loco pilot, the train was stopped at Kuppam station. During this all the passengers got down from the train. As per the information, no casualties have been reported.