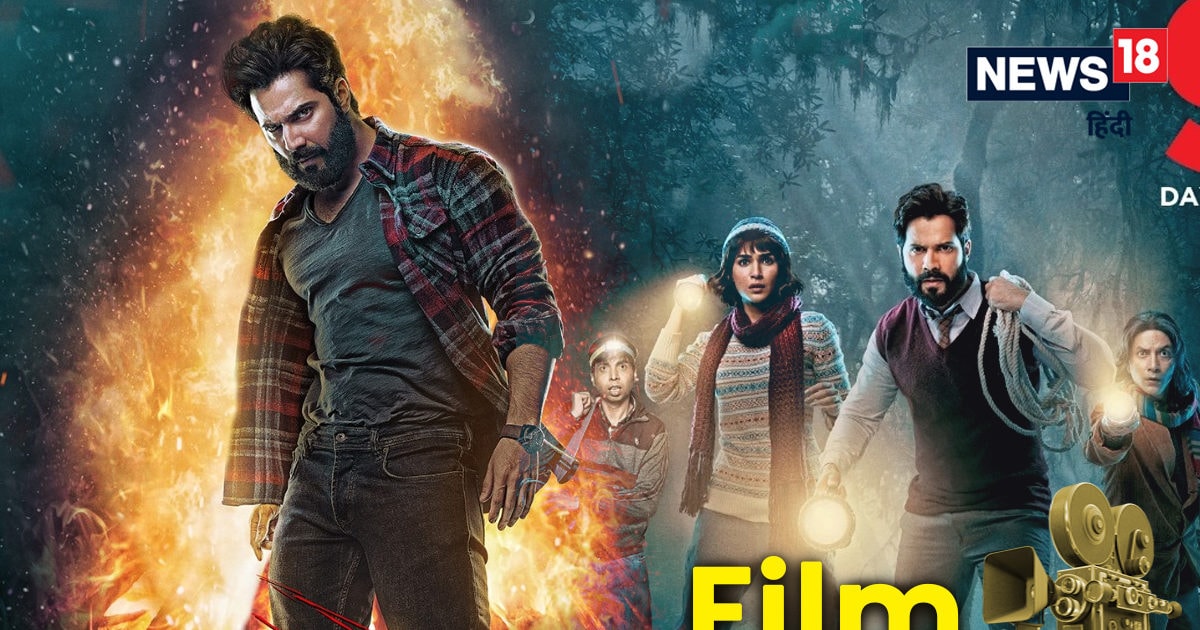 New Delhi: You must have seen 'Ichchadhari Nagin' many times in Hindi films, Ichchadhari Makkhi and Nevla have also appeared in TV serials. In such a situation, director Amar Kaushik has brought a 'wishful wolf' on the big screen in the form of Varun Dhawan. Now you will say that you are a willful wolf, this rarely happens. So brother, in the style of a dialogue of this film, I will also say the same to you, 'Why only Nagin has the license to be willful…' But have you heard the story of this wishful wolf who arrived from Delhi in the 'Zero' forests of Arunachal Pradesh? Should go and watch in cinemas… Let me tell you.
Story: The story of 'Bhediya' begins with Bhaskar (Varun Dhawan), a small-time contractor from Delhi, who has got a contract to build a road in an area of ​​Arunachal Pradesh. According to this contract, the road has to pass through the middle of the forest, but the lives of many people, species and animals depend on this forest. Varun Dhawan reaches here with his cousin Janardhan i.e. JD (Abhishek Banerjee). But as soon as Varun reaches here, a wolf bites Dhawan and then Varun becomes a wishful wolf. Now what does this wishy-washy wolf do, what will happen to his project, whether Varun will be fine or not, you will have to head to the theaters to know all this.
great story, great concept
As much as I liked the story of this film, I would like to congratulate more for the concept of this film. Director Amar Kaushik as 'Stree' has given us an amazing offer of great concept and clever writing with the pair of Raj and DK. Bhediya Amar and writer Niren Bhatt have a similar effort, which probably goes even further in terms of execution. To make today's youth aware of issues like environmental protection, there cannot be a better way than 'Bhediya' to convey your message to them. In the first half, this film will keep you hooked and the second half will shock, shake and make you emotional. Although some parts in the second half seem stretched. The length of the film could have been reduced a bit. Wrapped in the syrup of entertainment without knowledge, this film is a great effort and for this effort Amar Kaushik and writer Niren Bhatt are full of full numbers. The best thing about director Amar Kaushik's stories is that when you go to watch the film, you expect a full-on entertainment film. But when you leave the theaters, you don't even know when a packet of 'message' has been kept in your bag along with entertainment. Clever writing is icing on the cake in this film and this is the reason why you will laugh and think at every line of Abhishek Banerjee.
great story, great concept
First read breaking news in Hindi News18 Hindi| Read today's latest news, live news updates, most reliable Hindi news website News18 Hindi.
FIRST PUBLISHED : November 25, 2022, 09:53 IST