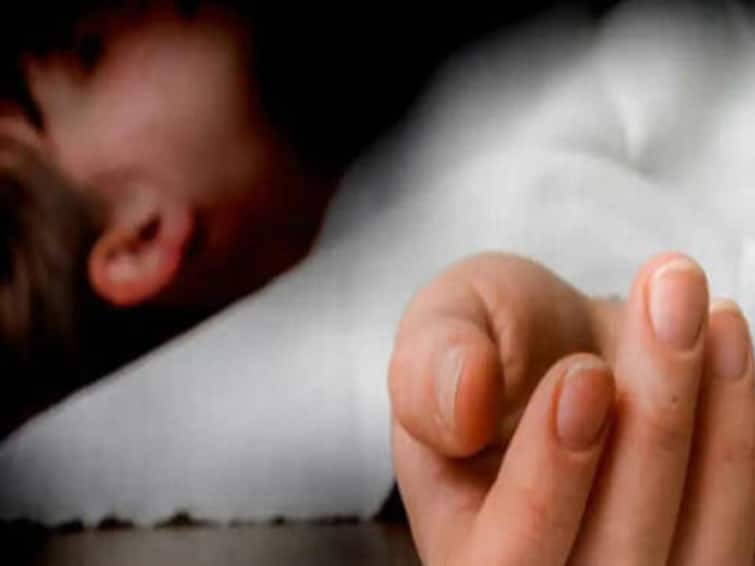 Bengaluru Father Killed Daughter: A heart-wrenching case has come to light from Bengaluru in Karnataka. Here, a debt-ridden person killed his two-and-a-half-year-old daughter due to lack of money even for food. The father, accused of killing his daughter, tried to kill himself as well, but he survived. According to the police, 45-year-old Rahul Parmar told that he had left the house with his two-and-a-half-year-old daughter in the car.
The accused bought some biscuits and chocolates for the daughter before committing the murder. He even played with her on the back seat for a while. The accused has a lot of debt. He said that thoughts of being harassed by debt collectors kept him from returning home and he tried to end his life. Before that he killed his daughter.
Was upset due to debt
Rahul told the police that he was roaming around Bengaluru and Kolar since morning with thoughts of suicide in his mind. He wanted to kill himself, but could not take any concrete decision due to the presence of his daughter. He said that I had left home in the morning, planning to kill myself and my daughter, but as time passed, I became upset. Many a times I thought of going back home, but thoughts of harassment from borrowers and a police case stopped me.
News Reels
daughter started crying due to hunger
The accused told that I stopped the car near the lake and went to a small shop and bought biscuits and chocolates for my daughter with the little money I had. For some time I played with him on the back seat. She started crying when she was hungry. He hadn't eaten since noon and I didn't even have money left. Her crying and my helplessness in buying food forced me to take this step.
jumped into the lake with daughter
He further said that I caught him and jumped into the lake, but the water was less so I did not drown. Then I decided to jump in front of the train. Leaving the daughter's dead body in the lake, I left. I asked a bike guy to drop me till Bangarapet railway station and then took a train to Tamil Nadu. Rahul, who was arrested on charges of killing his daughter Jia and dumping her body in a lake near Kendatti on the Bengaluru-Kolar highway, was taken to the crime scene on Friday by the police.
Went with daughter on the pretext of school
According to police sources, Rahul said that he regretted killing his daughter, but he had no option. Rahul went home with his daughter Jia on the pretext of taking her to school on 15 November. When both of them did not return home, his wife Bhavya filed a missing complaint with the police. Jiya's body was found in the lake the next morning. The police then suspected that Rahul too might have died by suicide.
Rahul, a techie from Gujarat, had settled in Bangalore. He had lost his job. Also he faced financial loss in bitcoin business. Apart from this, Rahul was also facing police investigation for registering a false case of robbery. Rahul had mortgaged his gold and told his wife that his jewelery had been looted.
read this also-
SKM Protest: Rally held in 25 states on the second anniversary of Kisan Andolan, SKM claims – 50 lakh people participated