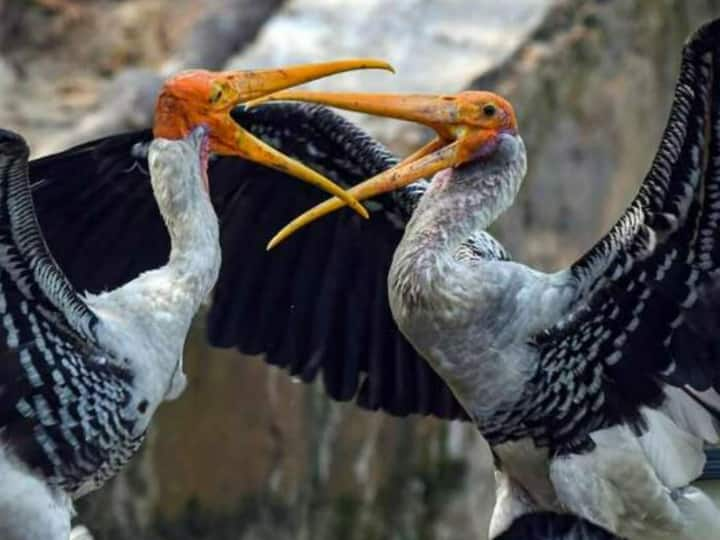 Himachal Pradesh: Himachal Forest Department has started a scheme for animal lovers to adopt animals and birds. The animals and birds present in Himachal's zoo can now be adopted. However, this does not mean that animals will be allowed to be taken home, rather the cost of their food and drink can be borne. At the same time, instead of this, the forest department will put a plaque with the name of the adopter at that place, as well as other facilities will be provided.
Under this scheme of the Forest Department, those wishing to adopt animals and birds of the zoo can apply to the Forest Department. The annual expenses of the adopted animals and birds will have to be deposited with the department. There are five big zoos in Himachal Pradesh including Renuka, Gopalpur, Rewalsar, Kufri. Apart from this, there are eight rescue centers where animals can be adopted.
Whole zoo can be adopted
Principal Chief Conservator of Wildlife (PCCF) Rajeev Kumar told that this scheme was started in the month of October, under which 3 birds and one leopard have been adopted so far. In this Governor Rajendra Vishwanath Arlekar has adopted Himachal's state bird Jajurana. Under this scheme, leopard, lion, brown bear, black bear, Himachal's state bird Jajurana and other animals and birds present in the zoo can be adopted. A certain amount has been kept for the adoption of every animal or bird. This amount ranges from Rs 5 thousand to Rs 2 lakh annually. The entire zoo or rescue center can also be adopted in this scheme.
News Reels
Although the scheme for adoption of animals and birds is being run in many states of the country, but now it has been implemented in Himachal Pradesh. The following is the annual fee for adoption of animals and birds.
panther 2 lakhs annually

lion 2 lakhs annually

bear 2 million annually

Sambhar 50 thousand annually

Griffon Vulture 50 thousand annually

Ghoral 25 thousand annually

barking deer 25 thousand annually

Leopard Cat 25 thousand annually

emu 25 thousand annually

pheasant 12 thousand annually

love words 12 thousand annually

turtle 12 thousand annually

Pura Zoo – 1 crore annually

Complete rescue center 1 crore annually

little birds 5 thousand annually

Manali, Sarahan, Chail's pheasantry Rs 25 lakh annually
Read this also.
Delhi MCD Election 2022: AAP fielded candidates with maximum criminal records in MCD elections, revealed in ADR report