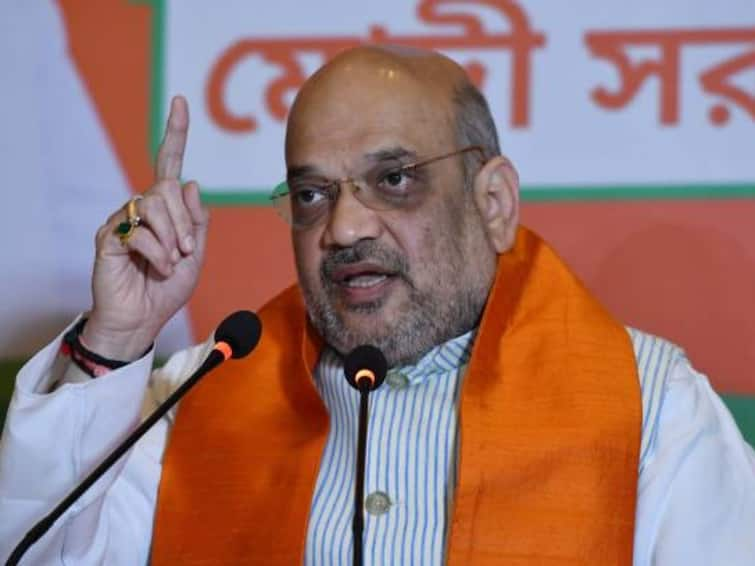 Amit Shah CAA Remark: In the midst of the election atmosphere, the debate about the Citizenship Amendment Bill ie CAA can start once again. Home Minister Amit Shah has again done the work of giving air to this matter. In an interview, Amit Shah has made it clear that those who feel that the government has put the CAA in cold storage are wrong. People should not be confused about this.
In a program of Times Now Navbharat, Home Minister Amit Shah said that CAA is a reality and the law of this country. The dreamers are making a mistake about its non-implementation. Regarding the delay in implementing the CAA, the Home Minister said that we have to make rules regarding this. It could not be implemented due to Corona, but now Corona is ending. Now work will be done on this. However, it is not that Amit Shah has said this for the first time. Even before this, in many of his speeches, Amit Shah has mentioned about the implementation of the Citizenship Act.
Answer given on Places of Worship Act
During this program, Amit Shah was also asked a question regarding the Places of Worship Act. On which the Home Minister said that the matter is still in the court, so it is not right to comment on it. Because in the controversies that have come to the fore after the Ayodhya verdict, a challenge has come to the fore regarding this law. I believe that every law should pass through the legal scrutiny of the court. The government will file its reply on this.
Regarding China, Amit Shah said that the border dispute with China is very old. Those who are raising questions today, more than one lakh acres of land was lost in China during their time, they should read history. As far as our government is concerned, we are determined that not even an inch of land can go under the control of a foreign country.
News Reels
During this interview, Home Minister Amit Shah said about BJP's Mission South that this time there will be BJP's entry there. BJP will form government in Telangana. I know the pulse of the ground, I know that change is about to happen.
read this also – No one can stop us from rewriting the distorted history- Amit Shah