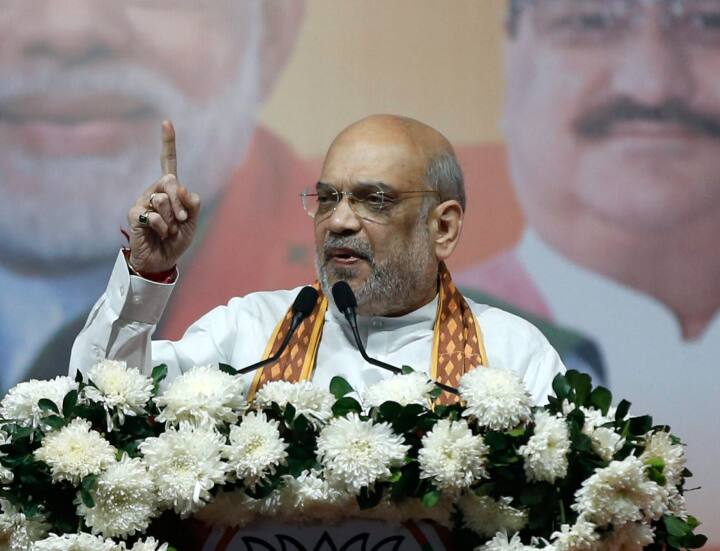 In the Gujarat elections, election campaigning is going on continuously by all the parties. Meanwhile, during a rally in Gujarat's Bharuch, on Friday, 25 November, Union Home Minister Amit Shah reminded of the year 2002 during the campaign. Addressing a rally at Wagra in Bharuch, he said that when he was a Congressman, there used to be riots every day or not? But, a similar attempt was made in 2002 when Narendra Bhai was there, in 2002 he dared to commit violence, he was taught such a lesson that till 2022 i.e. till today no one is taking the name of such an attempt.
The Home Minister further said that the rioters had gone out of Gujarat. The Bharatiya Janata Party has established peace in Gujarat and has done the work of creating a state without curfew. It is worth mentioning that in February 2002, after the incident of fire in a train at Godhra railway station in Gujarat, there was large-scale violence in many parts of the state.
Amit Shah held a rally in favor of BJP candidates at Mahudha in Kheda district ahead of next month's assembly elections in the state. He alleged, "During the Congress rule in Gujarat (before 1995), there were frequent communal riots. Congress used to incite members of different communities and castes against each other. Congress strengthened its vote bank through such riots and did injustice to a large section of the society.
He claimed that the 2002 riots in Gujarat happened because criminals had become used to indulging in violence because of the Congress's support for a long time. The senior BJP leader said, "But after being taught a lesson in 2002, such elements left that path (of violence). They stayed away from violence from 2002 to 2022.
News Reels
Amit Shah said that the BJP has brought lasting peace in Gujarat by taking strict action against those involved in communal violence. Thanking Prime Minister Narendra Modi for the abrogation of Article 370 of the Constitution that gave special status to Jammu and Kashmir, Shah alleged that the Congress was against it because of its "vote bank".