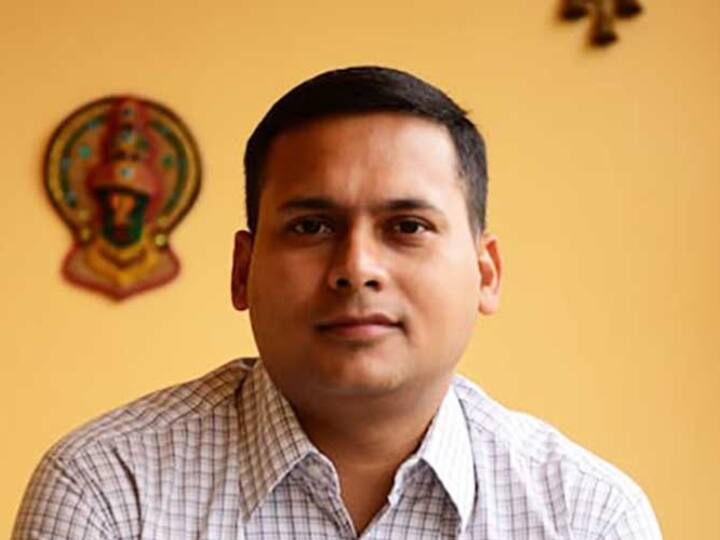 BJP on Rahul Gandhi Martial Art Video: Former Congress President Rahul Gandhi is busy these days in the party's 'Bharat Jodo Yatra'. This journey will start from Kanyakumari and will go till Kashmir. During the yatra, Rahul Gandhi has shared a video related to his martial arts, in which he is giving training to Congressmen to deal with BJP and RSS. Now BJP leader Amit Malviya has taken a jibe at this video.
BJP leader Amit Malviya has shared the video of Rahul Gandhi teaching martial arts. Taking a jibe at the video, Amit Malviya said, "Hey Rahul! If you are not there, what will we do?" Other BJP leaders have also shared this video and made fun of it.
Oh Rahul! What would we do without you? pic.twitter.com/hlFWQeQdTX

— Amit Malviya (@amitmalviya) November 26, 2022
News Reels
— Tajinder Pal Singh Bagga (@TajinderBagga) November 26, 2022
Martial arts training to Congressmen
In the video shared by Rahul Gandhi, he is teaching the Congress leaders how the power of the other person can be converted into his power. Rahul tells his colleagues that suppose the RSS attacks you with full force. In such a situation, how will you convert that strength into your strength? In the video, he teaches the Congressmen by giving a live demo of it. When he pushes a person sitting in front, he falls. Then Rahul teaches him to sit properly, after that the person can bear the blow of three people.
Rahul is sharing such moments on social media
Rahul claims that he plays a similar bet against the BJP as well and can make all its power his own. Sharing the video, he wrote, "Kaanda Bhajiya and Martial Art lessons: A chit chat with Maharashtra leaders." Rahul Gandhi is taking the journey forward by meeting people. During the journey, he also shares some of his good moments on social media.
Controversy over Narmada Aarti too
Rahul Gandhi performed aarti of Maa Narmada during 'Bharat Jodo Yatra'. Congress party has also shared its video and photo related to it. The pot worn by Rahul Gandhi has Om written on it. Om is seen written upside down in the picture, on which to straighten Om, Union Minister Smriti Irani has shared the picture of Rahul Gandhi upside down while performing aarti. Now there is a dispute on this too.
Rahul's attack on BJP-RSS
During the yatra, Rahul Gandhi has accused BJP and RSS of destroying the constitution. He alleged that the BJP and the RSS were sending their men to the army, the press and the courts to stifle the voice of the country. He said these things in Mhow, Indore. Here he also visited the birthplace of Baba Saheb Ambedkar.
read this also- Delhi MCD Election: 'Pakistan has become small wards in Delhi, we will plant the tricolor'- BJP leader Kailash Vijayvargiya