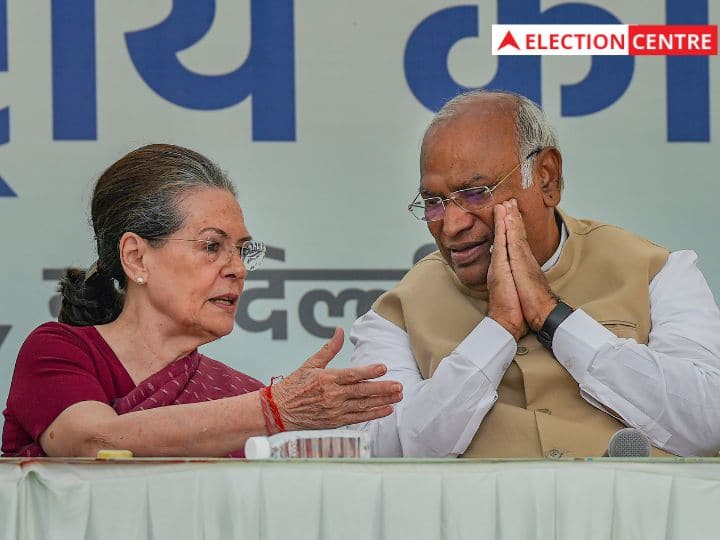 Gujarat Election ABP C-Voter Survey: During the Gujarat election campaign, there is a fierce war of words between the leaders. A statement has been given by the Congress to show the 'status' of PM Modi. On November 12, when the Congress released its manifesto for the Gujarat assembly elections, Congress leader Madhusudan Mistry tried to give a Sardar Patel versus Modi twist to the battle of Gujarati identity, but in this attempt, Madhusudan Mistry made the same mistake that the Congress had made earlier. Has been doing it repeatedly.
Madhusudan Mistry had said that he would show Modi his worth in the elections. Earlier in the 2007 Gujarat assembly elections, Sonia Gandhi had called Modi a merchant of death. At the same time, before the 2017 Gujarat Assembly, Mani Shankar Aiyar had made indecent remarks on PM Modi.
PM Modi himself mentioned this statement
PM Modi himself is referring to the statement of status in the election meetings. In such a situation, C-Voter has conducted a weekly survey for abp news regarding Gujarat elections. Today's weekly survey is the last weekly survey because the first phase election is on 1st December. In the first phase, there is voting on 54 seats in Saurashtra and 35 seats in South Gujarat. For this, the noise of propaganda will stop on 29th November. Opinion of 1 thousand 889 people has been taken in this survey. The survey has been done from Wednesday to Friday. The margin of error in the survey is plus minus 3 to plus minus 5 percent.
News Reels
This question was asked in the survey
C-Voter asked a question to the people of Gujarat during the survey whether the Congress scored a self-goal against PM Modi by giving a statement of status? Surprising answers have been found to this question. In the survey, 57 percent people said that yes, the Congress scored a self-goal against Modi by giving a statement of status. While 43 per cent people believe that the Congress did not score a self-goal by making statements about its status.
Congress scored a self-goal against Modi by giving a statement of status?
Source- C Voter
Yes-57%
No – 43%
Note: C-Voter has done this survey for abp news. The results of the survey are completely based on the interaction with the people and the opinion expressed by them. abp news is not responsible for this.
read this also-
ABP C Voter Survey: Will BJP benefit from the issue of PM Modi's 'Aukat' statement? Surprising survey figures