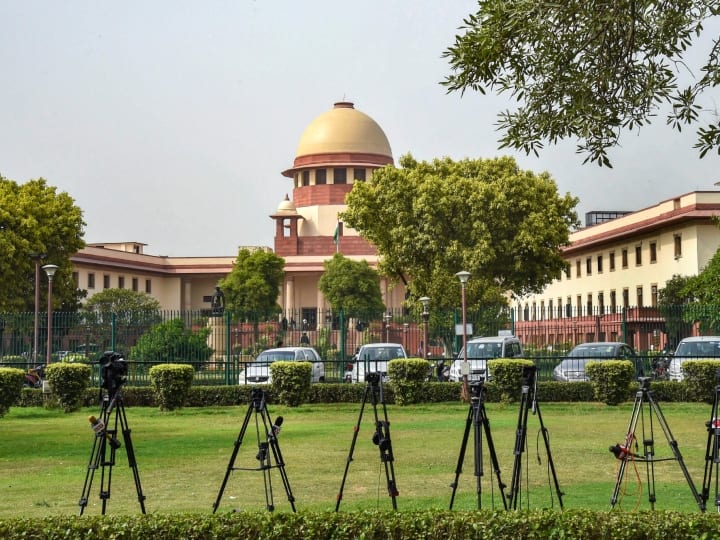 SC On Demonetisation: Demonetisation was done by the Government of India on 8 November 2016. The Constitution Bench of the Supreme Court has started a detailed hearing on the legality of demonetisation. Senior advocate P. Chidambaram said on the first day, "The decision to withdraw 500 and 1000 notes was taken in haste. The government did not think about its consequences. Crores of people had to suffer due to this. Legal process was also followed while demonetizing has not been."
Supreme Court Justice S. The 5-judge bench hearing the case headed by Abdul Nazir made it clear that it is hearing the legal aspects of the case. Those who had suffered personal loss are not being considered for relief. When the loss of Rs 30,000 suffered by a petitioner was pointed out several times, Justice Nazeer said in a lighter vein, "It has been said so many times that we are thinking of making up for it by contributing Rs 5,000 each." have been."
Case pending for 6 years
Apart from Justice Nazeer, the other 4 members of the constitution bench are- Justice B.R. Gavai, A. s. Bopanna, V. Ramasubramaniam and B. V Nagaratna. On 8 November 2016, the central government had withdrawn the old notes of 500 and 1000. Many petitions were filed against it. On December 16, 2016, the Supreme Court had sent the matter to a constitution bench of 5 judges, but then the Supreme Court had refused to give any interim order in the matter including ban on demonetisation.
These questions have to be considered
News Reels
While handing over the matter to the Constitution Bench, a three-judge bench had decided 9 questions. Some of these questions are:-
* Whether the notification of 8th November was legally correct.
* After the notification was issued, the ban on taking out and changing notes was a violation of the constitutional rights of the people.
* Can matters related to fiscal policy be heard in court?
'Conscious decision'
The Central Government has strongly defended its decision in the Supreme Court. In an affidavit filed in the court, the government said, "It was a well-thought-out plan implemented to prevent tax evasion and curb black money. It was also aimed at tackling the problem of fake notes and stopping the funding of terrorists. Its recommendation It was done by the Reserve Bank. It was implemented after a lot of discussion and preparation."
Government did not give complete information
Initiating the arguments today (November 24), senior advocate Chidambaram denied the government's claim. He said, "The government has not given proper information about the process before this decision. Neither the letter sent by the government to the Reserve Bank on November 7, 2016 has been placed on record, nor has it been told that the Reserve Bank What was discussed in the meeting of the Central Board. The decision of the cabinet taken on November 8 has also not been placed in the court." Chidambaram also argued, "This decision was not in accordance with the provisions of the RBI Act, 1934. Section 26 (2) of this Act says that before withdrawing the notes, the people should be informed first, but here immediately after the announcement After that 86% of the country's currency was declared invalid. Due to this, people had to face a huge crisis of business and employment. Their fundamental and constitutional rights were violated.
Read this also: CEC Appointment: SC reserved decision on making the appointment of Election Commissioners transparent, what happened in the court today?