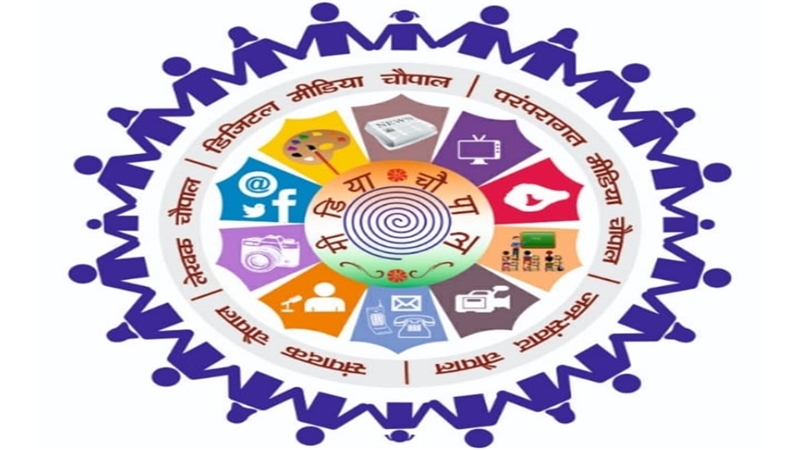 It is known that D. 'Media Choupal' is being organized on 02-04 December 2022 at NITTTR, Chandigarh. This event becomes important from the point of view that about 500 communication workers, communication experts from all over the country will come together and brainstorm to make the role of communication more meaningful in the golden age of India's independence. This 'Media Choupal-2022' is going to be very special and effective because it will get the company of three vice-chancellors of prestigious universities of the country.
On the first day of the Choupal, on December 02 (Friday), there will be an 'Academic Choupal' on the topic 'Communication-Education in Amritkal: Indian Vision'. In this, the President of Haryana Higher Education Council, Prof. Brij Kishore Kuthiala; Vice Chancellor of Kushabhau Thakre Journalism and Communication University, Raipur Prof. Baldev Bhai Sharma; Vice Chancellor of Makhanlal Chaturvedi National University of Journalism and Communication, Bhopal Prof. Of. Yes. Will get the company and guidance of Suresh.
'Media Choupal' started in the second decade of the 21st century, when a clear fragmentation was visible in the media and monopoly of the media houses had arisen. During this time, the new media were engaged in fulfilling the aspirations of the people in a democratic spirit. This transitional period also influenced media education and research in the academic world.
In such a situation, the coordination of Indian vision in academic mass communication research was a matter of serious concern. From then till today, India-oriented topics are being discussed in 'Media Chaupal'. This year, the participation and association of Vice Chancellors related to journalism will give impetus to new discussions and new issues in mass communication. This information has been given by Prerna Kumari of Media Team – Media Choupal.
Posted By: Navodit Saktawat