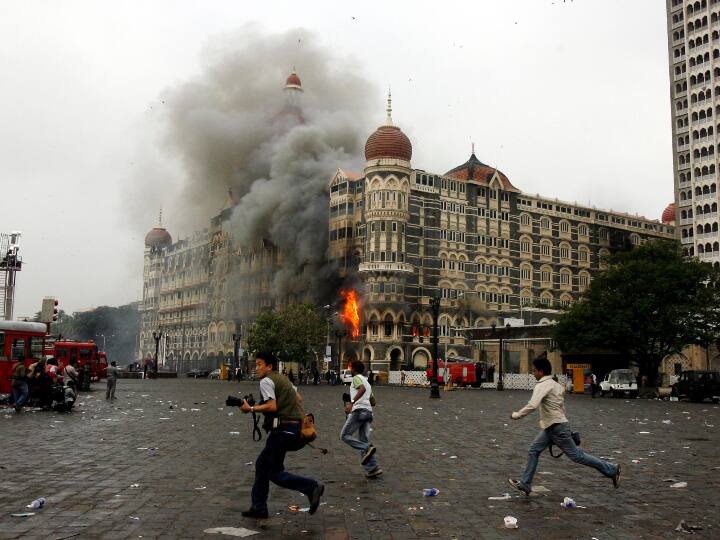 26/11 Mumbai Attack: 26 November 2008, India can never forget this date. On November 26, 2022, the country is going to celebrate the 14th anniversary of this terrorist attack, but remembering this day, the countrymen still shudder. If we say that this was the biggest terrorist attack in the history of independent India, then it will not be wrong. In this attack, 166 people including 18 security personnel were killed and more than 300 people were injured. The terrorists also destroyed the claims of our security system by targeting the Taj Mahal Hotel, one of the most secure places in the country.
This was the day when 10 terrorists from Pakistan set foot in Mumbai, the city of dreams. That evening was also like everyday. Everyone was engrossed in their tune. There was activity in the markets, people were shopping. On Marine Drive, people were enjoying the cool breeze coming from the sea. No one had any idea that death was moving towards them through this sea. As the cover of night started spreading, death started dancing on the streets of Mumbai.
Terrorists reached Mumbai by sea
All 10 terrorists had left for Mumbai from Karachi in Pakistan via a boat. He entered Mumbai only through the sea. On the way to dodge the Indian Navy, they hijacked an Indian boat and killed all the people in the boat. Through this boat, he landed at the fish market near Colaba at around 8 pm. The local fishermen also had some doubts about him. He also informed the police about this, but the police took it lightly.
News Reels
Terrorist Kasab was hanged
From Colaba, the terrorists caught taxis in groups of 4-4 and proceeded towards their respective destinations. A squad of terrorists reached Chhatrapati Shivaji Terminal railway station at 9.30 pm. Everyone had AK-47 rifles in their hands, they started firing here. Ajmal Kasab was also included in these attackers. Who was caught alive by the security forces, who has been hanged. As soon as the police came out on the incident of firing at CST railway station. There was also news of shelling in Vile Parle area.
NSG commandos liberated Mumbai
The terrorists targeted many famous places in Mumbai that night. One of the world-class hotels located in Mumbai, Taj Hotel, Oberoi Trident Hotel and Nariman House were targeted. The terrorists had completely ruined the Taj Hotel, called the Shah of Mumbai. The encounter between the security forces and the terrorists continued for three days. The operations of police and army also seemed to be failing. Then NSG commandos were called. NSG commandos killed all the terrorists. Due to his bravery, this crisis on India was averted.
read this also-Jammu & Kashmir: 'Ready to fulfill the order'- Army said on PoK, also gave statement on launch pad of terrorists